2020 Student Summer Intership
CLICK HERE TO SUBMIT APPLICATION
Piute County School District
Job Announcement:
Student Summer Internship
Position is temporary for the summer of 2020
Qualifications:
Willingness to work
Self Motivated worker
Job Description and Function:
Help with PHS grounds maintenance. (lawn mowing, edging, etc..)
Help with technology setup and cable runs
Other duties as assigned
Salary and Compensation Package:
30 hrs a week at $10.00 per hour
No retirement or insurance.
Opening Date: May 29, 2020
Closing Date: When filled
Application Procedure:
Complete job application on district website
Applications accepted via our website at www.piutek12.org
We are an equal opportunity employer committed to providing career opportunities for all people without regard to race, color, religion, gender, age, national origin or disability.
Business Administrator Position
The Piute County School District Board of Education is seeking qualified candidates for the position of Business Administrotor starting the 2020-2021 school year.
Click here for the position announcement PDF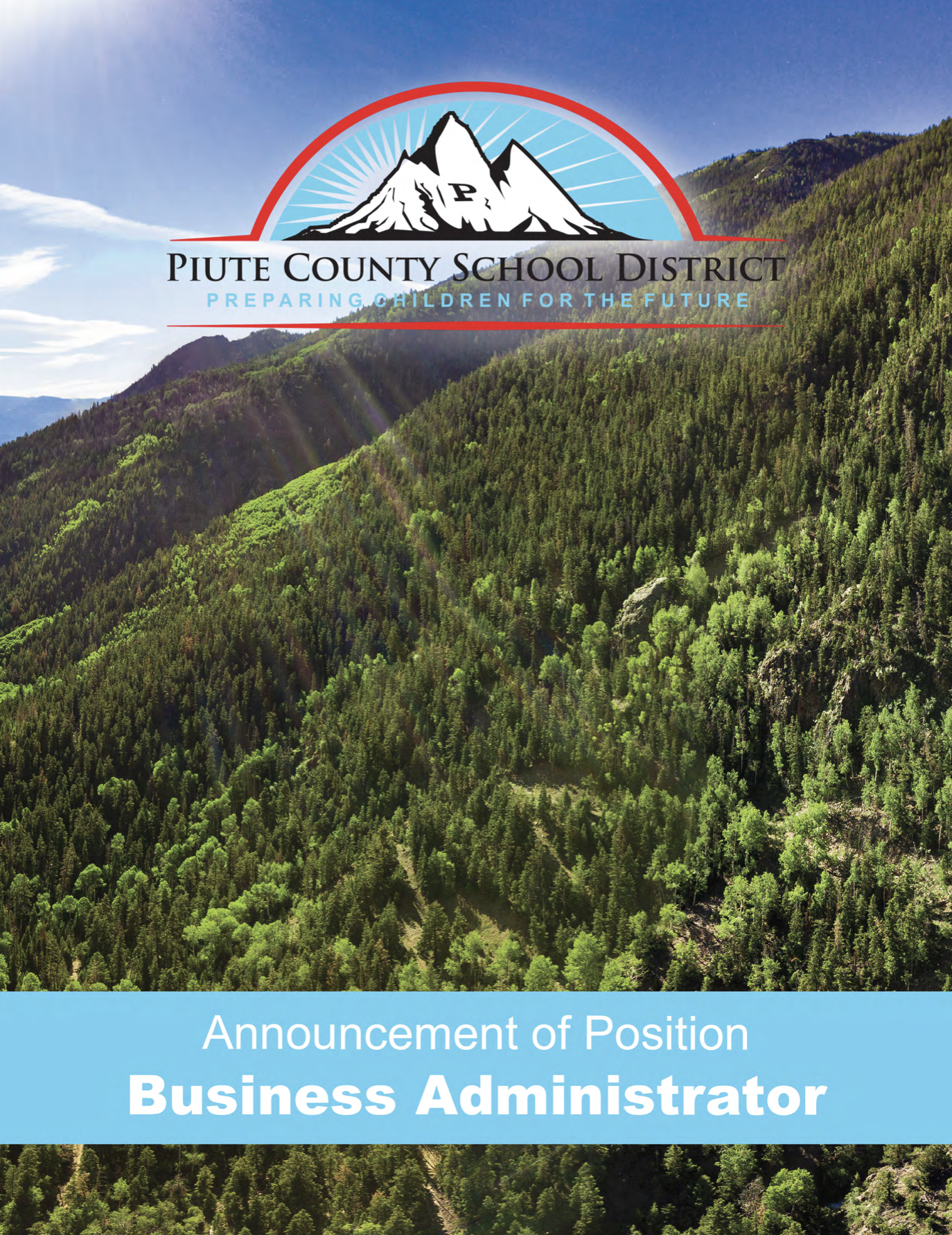 Superintendent Announcement
School Dismissal
School Dismissal Announcement
Click here to read the most current updates related to the school dismissal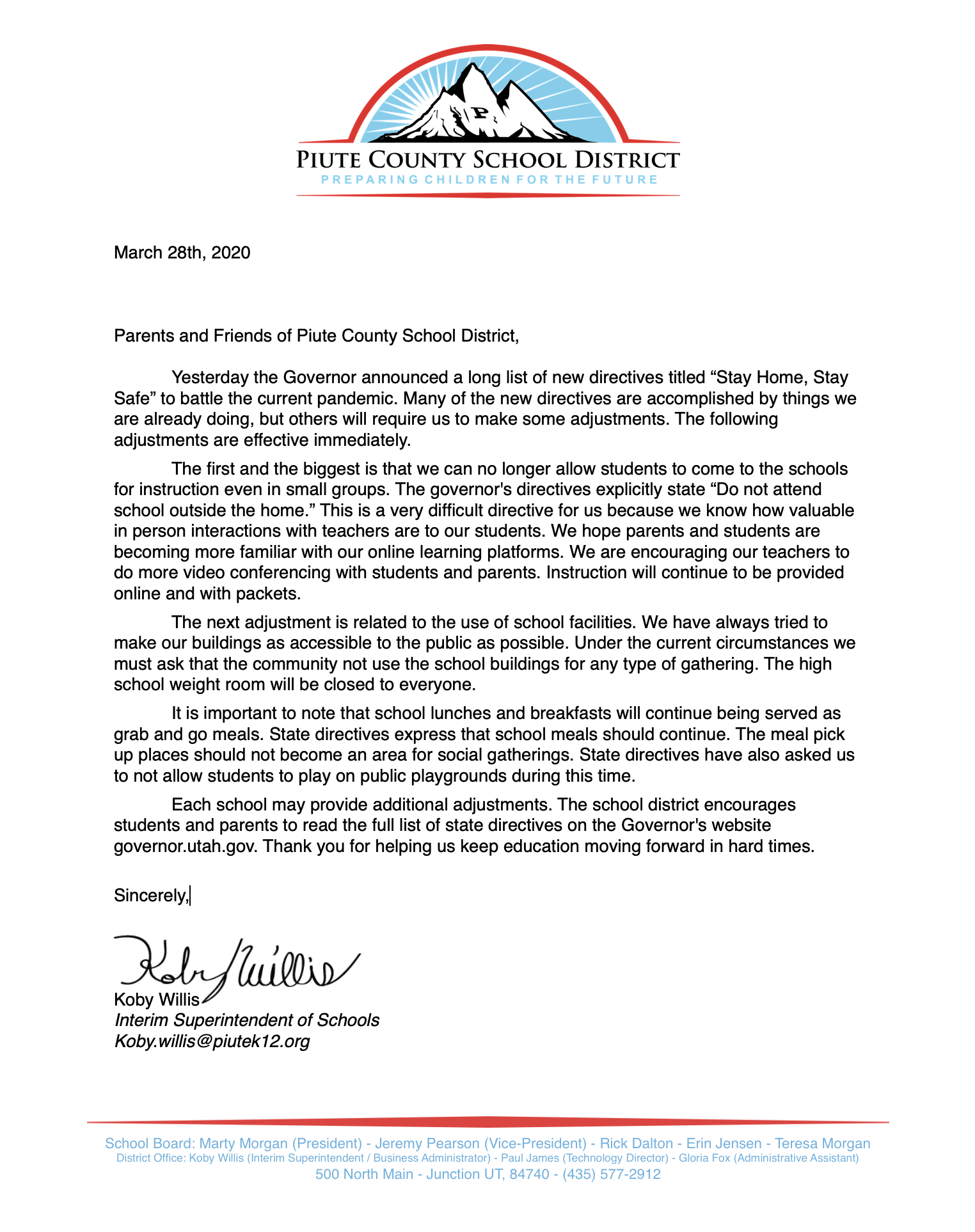 Link to March 23rd Public Letter
Link to March 13th School District Information
Governor Herbert Press Release
Link to full list of "Stay Home, Stay Safe" directives!
Link to the official press release for the original school dismissal